Best Of
I know we're all quick to bash Hutch at the drop of a pen but I like having these quick pop up events! Thanks for taking some of our feedback and using it! Hopefully this keeps up!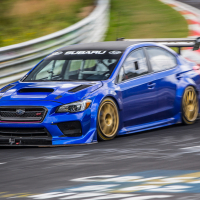 daGman
This is intended as a resource for using the Campaign to test cars and filter your garage. Enjoy!
Contents:
Car filter locations
Full campaign track list (google doc link)
Best Campaign matches for testing
~~~ CAR FILTERS ~~~
Convertibles - UK 1.2, Monaco 2
Diesel - France 3, Germany 2.5
80s - Finland 8
Petrol -Colombia 2
RWD - Colombia 8
5 seaters - USA 2.5, UAE 2
2 seaters - Italy 9, UAE 4, Monaco 6
90s - Italy 1, Monaco 1
Coupes - USA 3.3
Countries: GB, DE, JP, USA all have filters in their respective levels.
~~~ CAMPAIGN TRACK LIST ~~~
This is a
complete list of campaign races
(link)
complete with weather and surface conditions. Over time the start type (rolling vs standard) and variants (city short vs long etc) will be added. If you want to help finish this PM me your email and I will give you edit access. Credit to
@Todd192
for starting it!
To add filters and sorting:
Select "Create a new temporary filter view" via this menu:
You can now sort & filter via the column headings
Example uses: filter by Hill Climb and Wet to find where to test wet hill climbs (then sort or look at the lowest race to find the fastest race to play). Find full track sets used in events to test on.
~~~
BEST MATCHES FOR TESTING ~~~


Standing start drags - USA West Coast 1 (for 1/4, 1/2, 1 mile)
Please add suggestions for other good matches for testing in the comments.
~~~ FIN ~~~
I wanted to start a thread around the subject of being able to change the name displayed in game for people who connected through Facebook.

Ive seen some other people have the same issue as me where we're getting unwanted attention to our Facebook accounts and there's no possibility to prevent it unless we deactivate or make our accounts private.

Is there anything in the works to allow us to change names either through the game interface like with the in game forum or link to a new fb account? Or the possibility to just have the first name and last initial? Especially as this game grows the problem will just keep getting worse.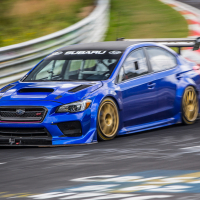 daGman