Events - What happened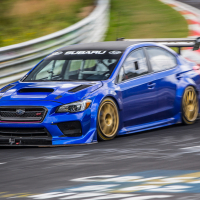 daGman
Member
Posts: 934
✭✭✭✭✭
I feel like events recently have started going downhill again. I want to separate this out from the weight bug issue as that's a whole other topic that we already beat to death.

With the exception of the desert gold event (and I'm sure another event someone will point out that I forgot), most of the events held over the past month or so haven't really made me excited. I know every event can't be handing out 1k+ gold or x5 ceramics but rewards have declined significantly (top 2 vs 8 getting prize cars, top 2 out of 300 getting a cf in this ford event). This on top of what feels like 3 day events happening all the time makes it boring. In the Fast forward event everyone settled into their spot on the first day and then we all just sat there for the next two days. I find this happens a lot to me. Last it feels like the majority of events are rainy or off-road. When can we bring out some of those all sunny tracksets and use the top cars we worked hard for.

The only thing that has kept me playing this game lately is the teamwork with everyone in the forums. But not sure how much longer that will keep me going.