Monthly challenge: Arc 4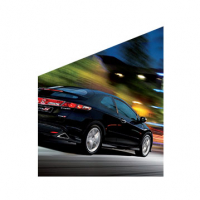 Hutch_Dmitri
Posts: 160
admin
It's time to bring you an update on our Monthly Challenges! 
The monthly challenges consist of a weekday challenge to award a 'ticket' prize car (common or uncommon), followed by a weekend challenge gated by these ticket prize cars and a 'mystery manufacturer' requirement. Three months make one arc, and the final weekend challenge of an arc awards a prize car.
We're making a few changes to monthly challenges, for more details on those see below. Here's what's coming up next:


Arc 4 July qualifier:
Sunday 19th July - Friday 24th July
Win your first RQ10 1969 Alfa Romeo Spider (S1)!


Arc 4 July (S1) owners' challenge:
Friday 24th July - Sunday 26th July
Spider (S1) owners can enter this special weekend challenge


Beat the qualifier challenge to win a 1969 Alfa Romeo Spider (S1), NOT AVAILABLE FROM PACKS. This will grant access to the weekend challenge, which will award a Ceramic, a Carbon Fiber - and a bonus Ceramic for players with the strongest garages. Details below.


The weekend challenge will require cars from one particular manufacturer. Sara has a hint for what it is.
Arc 4 July (S1) owners' challenge, requirements and prizes:


Zone 1: 1x 1969 Alfa Romeo Spider (S1), win 5 slots
Zone 2: 1x mystery manufacturer, win a Ceramic pack
Zone 3: 1x 1979 VW Type 2, win 12k cash
Zone 4: 3x mystery manufacturer, win a Carbon Fiber pack
Zone 5: Bonus expert round - 1x 1970 VW Type 2, win 24k cash
Zone 6: Bonus expert round - 4x mystery manufacturer, win a Ceramic


Based on player feedback, we're making the following changes to monthly challenges.


Slots every month
Previously the 2nd and 3rd months in an arc would award 10 slots each, but no slots were awarded in the first month. Since the challenge involves collecting prize cars, players asked for slots from the first month of an arc.


We'll still award a total of 20 slots over 3 months, but now the first reward in the first weekend challenge of an arc will be 5 slots, with 7 slots awarded in month two and 8 in month three. Just to confirm that maths: 5 + 7 + 8 = 0 + 10 + 10 = 20 slots each arc!


Easier entry for weekend challenges in month 3
The weekday challenges in a 3-month arc all award the same 'ticket' prize car, so players can collect up to 3. The weekend challenge begins with a requirement to own 1 of this ticket prize car in months 1 and 2, but required 2 of them in month 3. Players who weren't able to beat the weekday challenge in months 1 and 2 of an arc found it odd that there was no benefit to winning the prize car in the 3rd month, since the weekend challenge required two.


From now, the 3rd month's weekend challenge will only require 1 of that arc's prize car to enter. However, do note that it's still beneficial to claim at least 2 of the prize cars from the current arc if you can, as this will unlock further rounds in the following two arcs.


Low-risk farming
We know that some players deliberately avoid finishing a challenge so they can farm 2-star wins, before taking the prize at the end. Although we (and other players!) have particularly advised against this in challenges awarding ticket prize cars, every month a surprising number of players would farm and then either forget or be too busy to claim their prize car at the end.


To help avoid this, the prize car in the weekday challenges will now be awarded on the penultimate round.


Naming and fairness
These monthly challenges are designed to reward committed players, so once you have completed challenges in three arcs in a row you can enter challenges to win a Carbon Fiber every month in the weekend challenges, and prize cars at the end of each arc.


This is why the Austin ticket prize cars from Season 1 were required for some of the prizes in Season 2 arcs 1 and 2. However, some players found that confusing and unfair.


A challenge season would last 9 months, consisting of 3 arcs. While it is intuitive that a season only requires cars awarded that season, we were concerned that it's not fair to players who start the game part way through a season; those players then have to wait for a new season to be rewarded for collecting the ticket prize cars. Hence the rolling format - whenever you start, you can get full prizes after 3 arcs.


To match this 'rolling' format we will no longer consider arcs in 'seasons'. So, monthly challenge Arc 4 will run through Jul/Aug/Sep 2020, Arc 5 from Oct/Nov/Dec 2020, and so on. It will remain the case that to win the final prize car in any arc, you'll need to have won at least 2 of the ticket prize cars from the 2 previous arcs.


For example:
To win the prize car from Arc 4, you'll need at least 2 of the ticket prize cars from Arcs 3 and 2
To win the prize car from Arc 5, you'll need at least 2 of the ticket prize cars from Arcs 4 and 3
… and so on. Speaking of prizes…


Next prize cars
The following prize cars will be awarded in the upcoming monthly weekend challenges:
Arc 4, concluding September 2020: RQ45 C 1981 Porsche 924 Carrera GTS
Arc 5, concluding December 2020: RQ51 B 2016 DS 3 Performance
Arc 6, concluding March 2021: RQ82 S 2016 KTM X-Bow GT4

*Edit: Post updated to specify the VW Type 2 requirements in the upcoming weekend challenge

Post edited by Hutch_Gsearch on