PL12: European Revolution - Patch Notes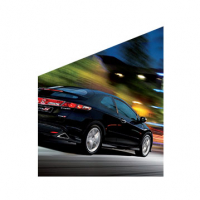 Hutch_Dmitri
Posts: 143
admin
European car manufacturers are responsible for some of the most remarkable and revolutionary sports cars ever built. Take Koenigsegg's Jesko or Donkervoort's D8 GTO-40, for example; state-of-the-art machines bringing the glorious dose of internal combustion madness to clients across the continent and beyond.

The tradition of building quality transport is not limited to supercars, however. Conventional cars remain the best choice for the daily driver, as witnessed by unstoppable ambition brought by leading European car manufacturers to deliver the ultimate driving experience with every new model and facelift. 
Now the wait to see a few of those highly sought-after brands and models brought to Top Drives is finally over, as we are excitedly introducing our next content update, PL12: European Revolution.
With six brand new manufacturers, and player requested updates to another two, we are also thrilled to reveal that the European Revolution will see the biggest car corrections overhaul to date, courtesy of our incredible community members. 
Drawing from the ambition of automakers to innovate, with this update we are also bringing a series of new features and bug fixes aiming to enhance and improve your gameplay experience. Read on to find out what's coming.
NEW CAR BRANDS
In addition to adding to existing brands, we are excited to announce a host of new European car brands in PL12.
The pride of the Swedish fleet Volvo, already present in the game will be topped up with some thrilling new additions, while the long-awaited Koenigsegg aims to fulfill the dreams of those longing to own some of the fastest megacars in the world, the likes of which have never been seen before in Top Drives.
The all-new Dutch stable is represented by the extravagant Spyker with many of its 2000's high-flyers. Similarly, fans of exposed carbon-fiber bodies will be delighted by inclusion of the ultra-light Donkervoort's, proving that high art can meet low weight and remain extremely fast.
Peugeot admirateurs can rejoice as a few dozen conventional, rally and concept cars from across the decades will make their way to Top Drives to strengthen the brand's presence in-game.
Representing the Balkans is the Croatian Rimac, pushing the limits of contemporary car design with its Concept One and C_Two, both now available for claiming in Top Drives.
Last but not least, lovers of all-things vintage will enjoy the Argentinian-Italian heritage brought by De Tomaso's twentieth century sports cars, while intense emotions are guaranteed for those willing to take on a challenge of obtaining the cars of a boutique German automaker Apollo.
With over 120 new cars making their way to Top Drives in PL12, the total number of vehicles available in the game now exceeds an impressive 2000 models. The full list of new models added will become available on the day the update goes live.
CAR CORRECTIONS & RARITY CHANGES
The PL12 European Revolution update will feature more corrections to existing cars than ever before - over 400 in total! Our community members worked tirelessly over the last few months to bring more authenticity to your gaming experience, and we are eternally grateful for their passion and hard work. 
To make it easier for you to access the corrections and find out whether your favourite cars received an update in PL12, we've created this useful public car corrections tracker, which can be accessed by following the link below:
PL12 Public Car Corrections: https://bit.ly/PL12CarCorrections
Likewise, Rarity changes for PL12 are also available in a separate tab here: https://bit.ly/PL12RarityChanges
As always, you can make correction suggestions in the dedicated forum thread: https://forums.hutchgames.com/categories/car-corrections
NEW FEATURES
We are listening to your feedback regarding user interface and user experience, and are happy to announce the introduction of several new features, listed below:
The PL12 update sees an introduction of a new All Cars view feature! You will now have an opportunity to view all existing cars in one big menu, and also filter them using your own desired criteria.
Filter System with All Cars Selected
Cars you don't own will have a different UI presentation to cars you do own (slightly greyed out). The "All Cars" view will be accessible from My Cars or Car Select Screen.
All Car View in the Normal Garage View with some cars missing from the user Garage
Hint: to view the new cars added in PL12, tap 'All cars' > 'Collections & Tags' > European Revolution!
We've also added new text displaying the number of players in the event leaderboard, helping you to see exactly how many other players are with you in the bracket. 
A new hidden tag is making its way to Top Drives to ensure we can run more events with our new and old Rest of the World cars!
BUG FIXES
A number of bug fixes are coming to Top Drives in PL12: European Revolution: 
Fixed an issue whereby assigning a fifth card in the match selection screen would sometimes send the user back to the home screen.

Fixed an issue whereby selling a car from their garage would sometimes send the user back to the home screen.

Fixed an issue whereby claiming multiple Event Prizes would sometimes return the user to the home screen after each claim, instead of completing all claims consecutively.

A filter used in the Holding pool would still show when going back to the garage view, but wouldn't actually apply. This is fixed; filters should now reset when you return to the garage.

Improved optimisation to encounter less server error when quickly tapping the screen in Daily Rewards and Prize Boards.

Fixed a spelling error in the prize card sale confirmation pop-up, previously saying 'Reaquire' instead of 'Reacquire'.
KNOWN ISSUES
In some cases, packs are not showing their gold cost on the panel.

We are aware of some issues with incorrect placement of highlights during the tutorial.

We have several reports of errors occurring when quickly flicking through game panels or quickly tapping the screen during screen transitions.
FAQ
This is a first content update in the past six months, can we expect the next one sooner?
As you know, it's been over six months since our last big content update PL11: The Great Exhibition. In this period, we've been working hard on bringing to you a series of smaller updates focusing on bug fixes and quality of life improvements. 
This includes PL11.1 back in February, the PL11.2 in April (which brought the RQ Revolution to Top Drives), as well as PL11.22 and PL11.3 in June. 
We are committed to delivering the best balanced updates to the game, so focusing purely on content updates means other important issues are left out. This is why we took this approach in 2020, and so far we are happy with the changes the team has introduced. We are excited to bring PL12 to you as it features both new cars as well as a massive list of car corrections in addition to bug fixes and new features.

At this time, we cannot reveal the timeline for the future updates, but we are hoping to see at least one new content update this year.
Why couldn't you post Rarity Changes earlier so that we could make necessary fuses and sales ahead of time?
We really appreciate the fact that rarity changes bring some disruption to your garages, and would love to be able to announce those ahead of time. However, the issue lies in the fact that all changes and car corrections are done closely in the run-up to launch, with data being locked just a few days before. For some of the corrections and changes we need clarifications that sometimes happen last minute, and until then we do not have the definitive information about all changes that we could share with you ahead of time.
What is the status of Retuning?
That is a feature likely paired with when we release improvements to our race resolver, which is the software we are using for gameplay simulation. Improving the resolver may result in different tunes becoming competitive in different scenarios, so the Retuning feature will allow players to reassess their cars' tunes. The improvements to the match resolver are not yet ready for release at this point, however we are very keen to bring Retuning to you as soon as possible.
Why did you make these corrections and not others?
We have a master corrections doc that a few members of the community help collate. At the highest level we try to prioritise corrections to prize cars and legendaries. However, some of these fall into the contentious category and need further consideration. After these, we pretty much work through the doc in the order that corrections are entered. We may skip some if source material is lacking. Any image changes are also being batched up for a future update. There is a lot of data in Top Drives and it's only fair to admit that we do simply miss the occasional correction. The ultimate goal is to empty the master correction doc completely.
When will/Will there be packs available for this update?
We have a host of new packs coming with PL12, giving you an opportunity to obtain the new cars. The packs will hit the store within a few days after the update goes live.
THANK YOU!

That's it for today, and enjoy the new update!
This discussion has been closed.