Players Cup Contest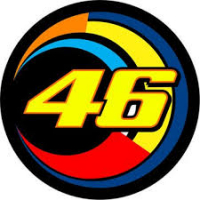 Gsearch
Member, Administrator, Wrenchmen, Senior Wrenchmen
Posts: 2,367
Wrenchmen ›
admin
Welcome to the Players Cup contest. This is a contest to see who can come up with the best sidea for an event for US, the Top Drives Players.
We are taking submissions and will chose at least one winner for a player created event. THAT event will be entered as a future event once a winner is chosen. So if you have ever had a great idea for an event, now is the time to speak up.
Players must create an Event from top to bottom.
The event must include:
A Title (The ______ Players Event)
ie: "The Mouse Trap" or "Moderators Revenge"
Up to TWO car restriction.
4 Track sets (chosen from the Campaign, (ie: Finland set 5, 2nd USA set 4, Monaco 10, Columbia 10)
Prizes (100) Divided 1-2, 3-10, 11-30, 31-60, 61-100 (No Cars as Prizes)
You may include a Pack Offer for the event (must be a pack previously offered).
Submission must be sent via PM to me (Gsearch) between now and 10 UTC Friday May 10th
Submissions must be in THIS format:
USER ID:
Event Title:
Restriction 1 (optional):
Restriction 2 (optional):
RQ Limit:

Track set 1:
Track set 2:
Track set 3:
Track set 4:
Prize 1-2:
Prize 3-10:
Prize 11-30:
Prize 31-60:
Prize 61-100:
Pack Offer (optional):
There are a few rules that you should know about. I will not be telling players that their entries were DQ'ed for these reason
*Inappropriate Event Titles will be removed from contest
*Unreasonable prize pools will be removed from contest.
*Unreasonable Pack offers will be removed from contest
*Unreasonable event combos will be removed (slick ties/snow tracks) from contest
I will not be telling players that their entries were DQ'ed for these reason, if you play, you already know everything above. All qualifying submission will be sent to the judges at one time to review and determine a winner. (Hutch reserves the right to choose more than one winner)
Winner will be chosen by judge team at Hutch
Post edited by Gsearch on