RQ19 BMW 135i Convertible
O__VER
Posts: 1,602
✭✭✭✭✭
The BMW 135i was never sold in any spec other than M-Sport – it's a 3L twin turbo engine so it makes sense. This therefore is not a 135i because it has the non-M bodykit.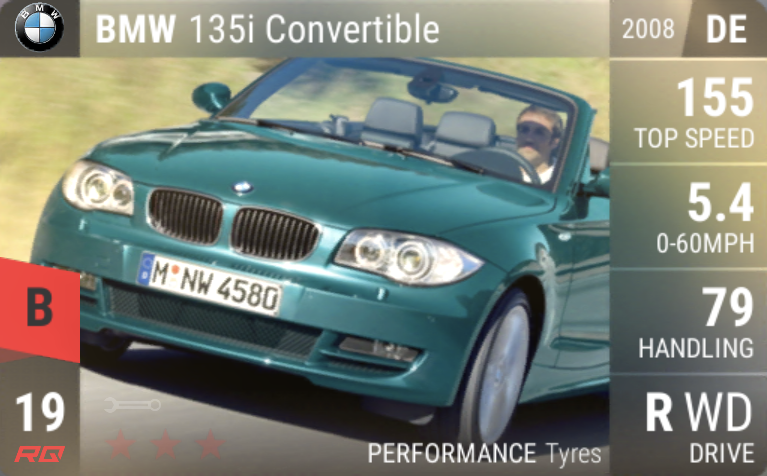 I actually found an image of the rear of the exact same car which looks like this: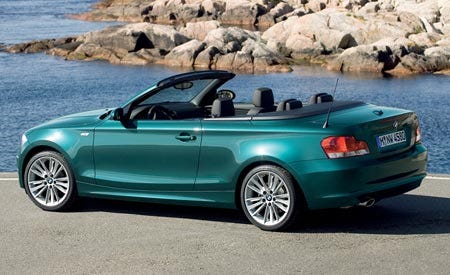 The 135i has twin exhausts on the left hand side, so this is clearly a lower spec such as a 120i.
A 135i should look like this (Note the more sculpted air intakes in the lower bumper):
I would also suggest that the handling is a little low when compared to the two 130i models. The 135i was the model in the range and should have the same mechanicals underneath as the 130i, except a better engine. So I would imagine this should go up to RQ20 or 21 with at least 81 handling, potentially more since BMW tends to strengthen cars to accomodate more power.