Porsche GT2RS(2018), Chevrolet corvette ZR1 (2019) and Mclaren 720s (2018)
ThatPorscheGuy
Posts: 358
✭✭✭
Turns out the gt2rs needs an mra/handling buff.
The zr1 also needs a handling buff.
The 720s might need a nerf.
These are lap times recorded at the same day on the same track.
Porsche gt2rs (2018)                           2:37.8
Chevrolet Corvette zr1 (2019)             2:39.5

Mclaren 720s (2018)                             2:39.7
Suggested changes:
GT2RS' mra increased/handling increased to 94
ZR1' handling increased to 93
Here's an image of the track in which you can see 3 long (semi)straights and also a couple of corners.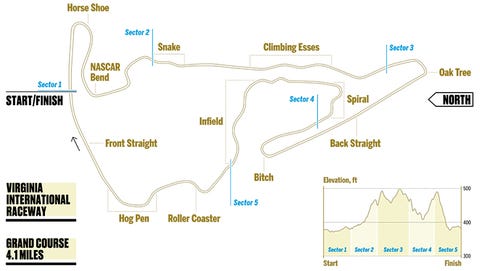 Source:
https://www.caranddriver.com/features/a23290221/lightning-lap-2018/#lightninglap2018results