The silence is deafening 2.0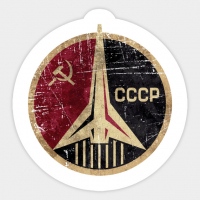 Mrpiratepete
Posts: 940
✭✭✭✭✭
In response to the continuation of the baffling silence, some comments about the Forum being only negative, toxic & dying away and a recent exchange where ban threats were announced because of "negative comments", I feel the need to start a second campaign to further understand what's going wrong, why it's going wrong and furthermost why nothing is happening against it.

Let me start by saying that Hutch has knowingly put themselves in this position. They willingly antagonized their fan-base by ignoring concerns, major criticism, feedback, by lying and making false promises, while making unwanted changes with the pure intention to make more money that simultaneously ruin the game. Not only are the big spenders (wahles/p2w) the only ones to benefit from it, but the long term/f2p/p2p players also pull the shorter one. Most comments defending the devs are acting like the "toxic" community is being aggressive, unreasonable, and cyber bullying them. But 95% of all the rage comes from the fact that they have blatantly ignored the majority of questions and feedback posts.
This is happening for such a long time and to such a blatant degree now, that seemingly many forumers have given up already (Just look at the activity). It doesn't matter how many threads and comments we have here, where people make valid criticism, give feedback or are begging for a response from Hutch. While the devs may still scroll through the forum and read some of it, we are still getting ignored. If you are lucky, you may have an encounter on discord, where you can have answers on easy little questions, while the majority there will pretend to not see the elephant in the room. But of course sometimes they will only point out the negative comments and rather unimportant questions, while ignoring the polite and the significant ones. There is nothing that gets people more irritated than a corporate ghosting and question dodging it's community and then pretending like everything is fine and that their forum is up-to-date. Nothing is fine and I currently need to keep check of 3 platforms (In-game Forum, Web Forum and discord) to stay up-to-date, because they seemingly can't make announcements on every platform but assume that you are active on all three.
By staying silent when people start to get frustrated and posting more and more negative comments for getting ignored, you are just making things worse. That is not a good tactic. I remember the time when you made the excuse up by not having a community manager. You told us everything would change to be better and communication would improve. Now give me your honest opinion, did communication improve? I don't want to give Katie any blame, she doesn't deserve that because she was put into a place where she wasn't able to do something other than getting blamed. I still get the feeling that she is either not allowed to post any insights and make any comments on important discussion or that she can't make them because she doesn't even get enough infos by the devs.
And what happened to presenting and testing the prize cars in the top drives show? Frankly nobody cares about the "spotted" thing and who likes what car... 


For example, look at Star Wars BattleFront 2. Their launch was a terrible and legendary PR disaster. Everyone blamed the devs (and EA) for it and they seemingly became one of the most hated at that time. But what did they do? They were able to recover from it and they managed to win back their fan-base. Simply by engaging with the players, talking to them and being open to make positive changes. By that comparison Hutch does not have a difficult hill to climb to win back those who have lost faith.
The ball lays in Hutch's hands…for weeks even months now. How about finally doing something with it, like setting an example and start talking to us again instead of jumping the ship and letting the forum community slowly fade away.