Quick Money Farming Method (MMX Hill Climb)

TheButtKickerUK
Posts: 56
✭
Hello everyone and welcome to a quick and simple method on how to collect money quickly, so that you can spend your hard-earned cash on upgrades fast.
(First off, I would like to give a thumbs up to
Kill Tracker
on YouTube for posting this method. The video below will provide a better understanding of this method):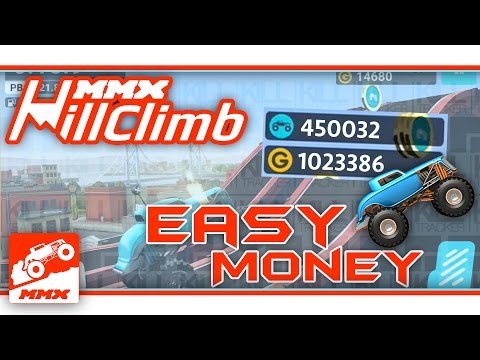 As explained in the video, this is not hard to do. All you have to do is to collect all of the money and then pause and restart the race once you approach the bridge.
I would recommend using City: Level 1 as the first section before the bridge is where you'd collect a lot of money. The best way to collect all of the coins is to get the vehicle to perform a wheelie for as long as possible and to build up speed otherwise you will might miss a couple of them, although this won't matter for vehicles that are tall or have high ground clearance.
By obtaining all of the money from the first part of the level to the bridge, it will take you around 25 seconds in The Muscle on average if done correctly, and the amount you can collect from the start line to the bridge is 180 coins, so if you keep restarting the race over and over again and restarting at the same spot, then you would eventually build up lots of money to fully upgrade vehicles and unlock the more powerful variants!
I hope this method helped you guys out in the long run. Enjoy collecting more cash for your rides!